Rethinking the WordPress Admin UI
This exploration is focused on refining the mp6 style, improving the relevance of the Dashboard, introducing content blocks into the post editor, and streamlining revisions to focus on content editing.
Sections: Dashboard, Add New Post, Revisions.
Dashboard
This updates Dashboard exploration introduces full-width dashboard widgets. "Right Now" has been redesigned and expanded for readability. Several widgets have been condensed down into an activity stream. Instead of QuickPost focusing on instant publishing, it is now a place to write down some ideas or start a draft, which will make it feel more approachable.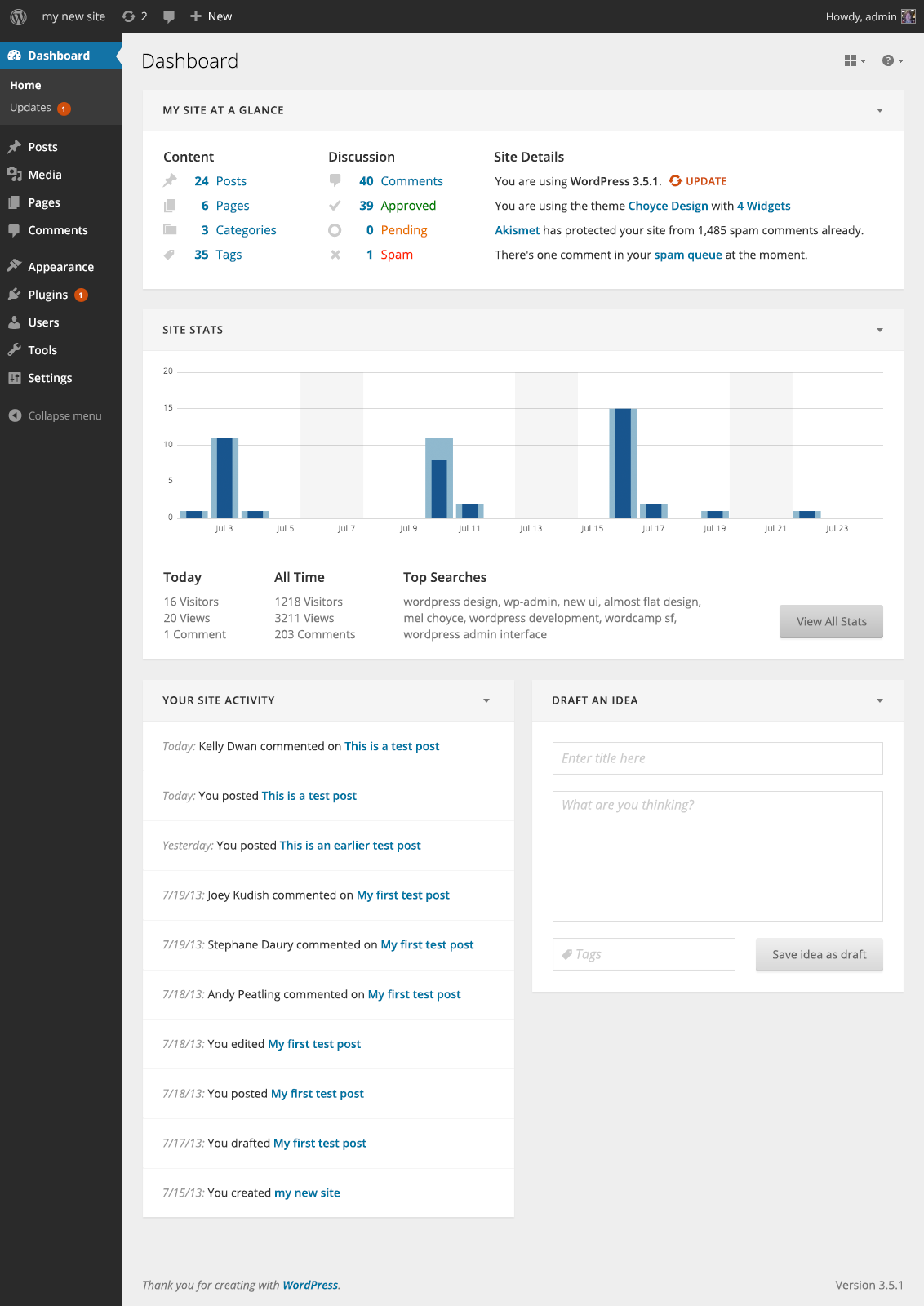 Screen Options and Help have gone from tab to icons. Clicking on them reveals a clear, organized redesign.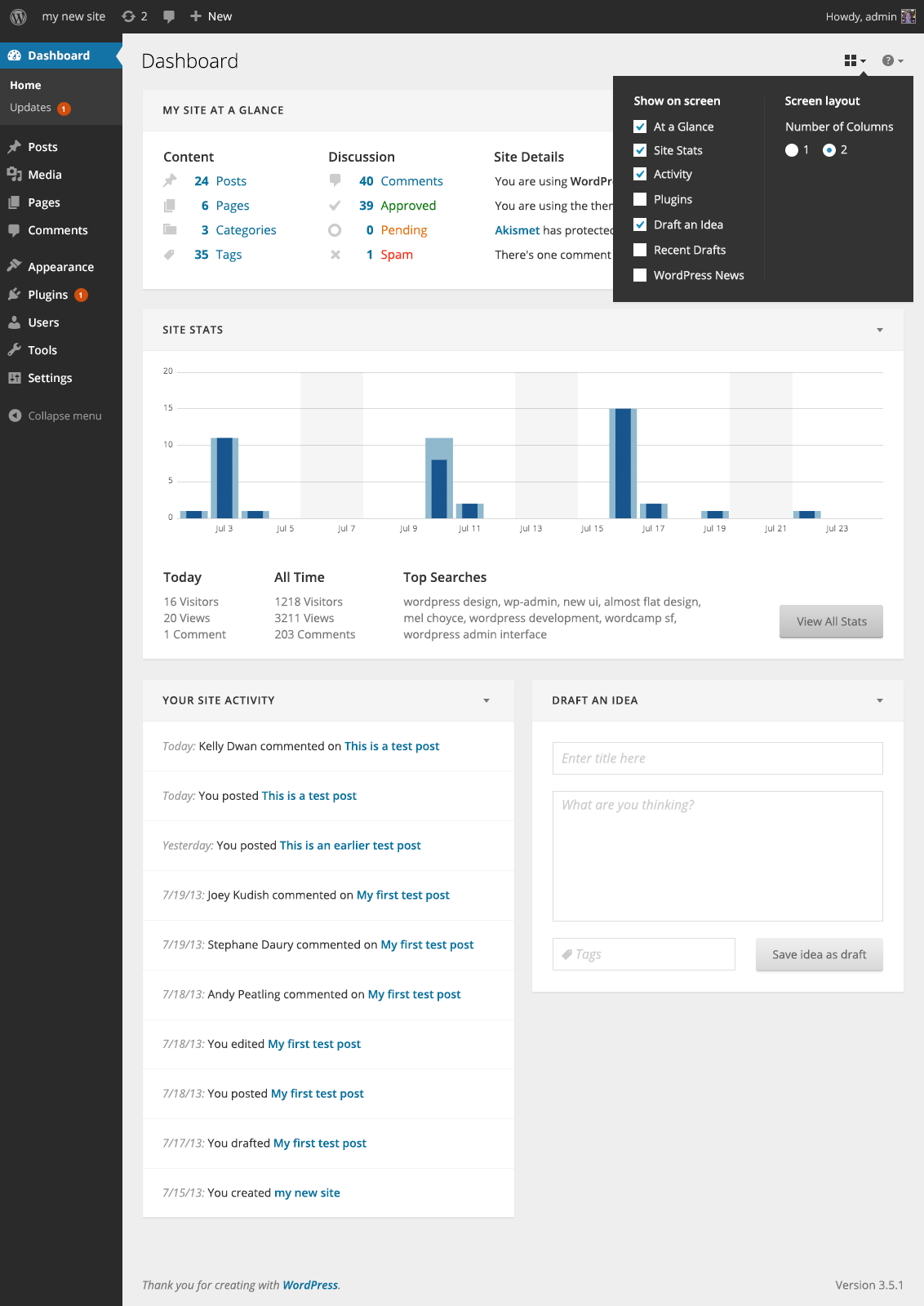 An alternate blue color scheme allows users to opt for a brighter admin experience.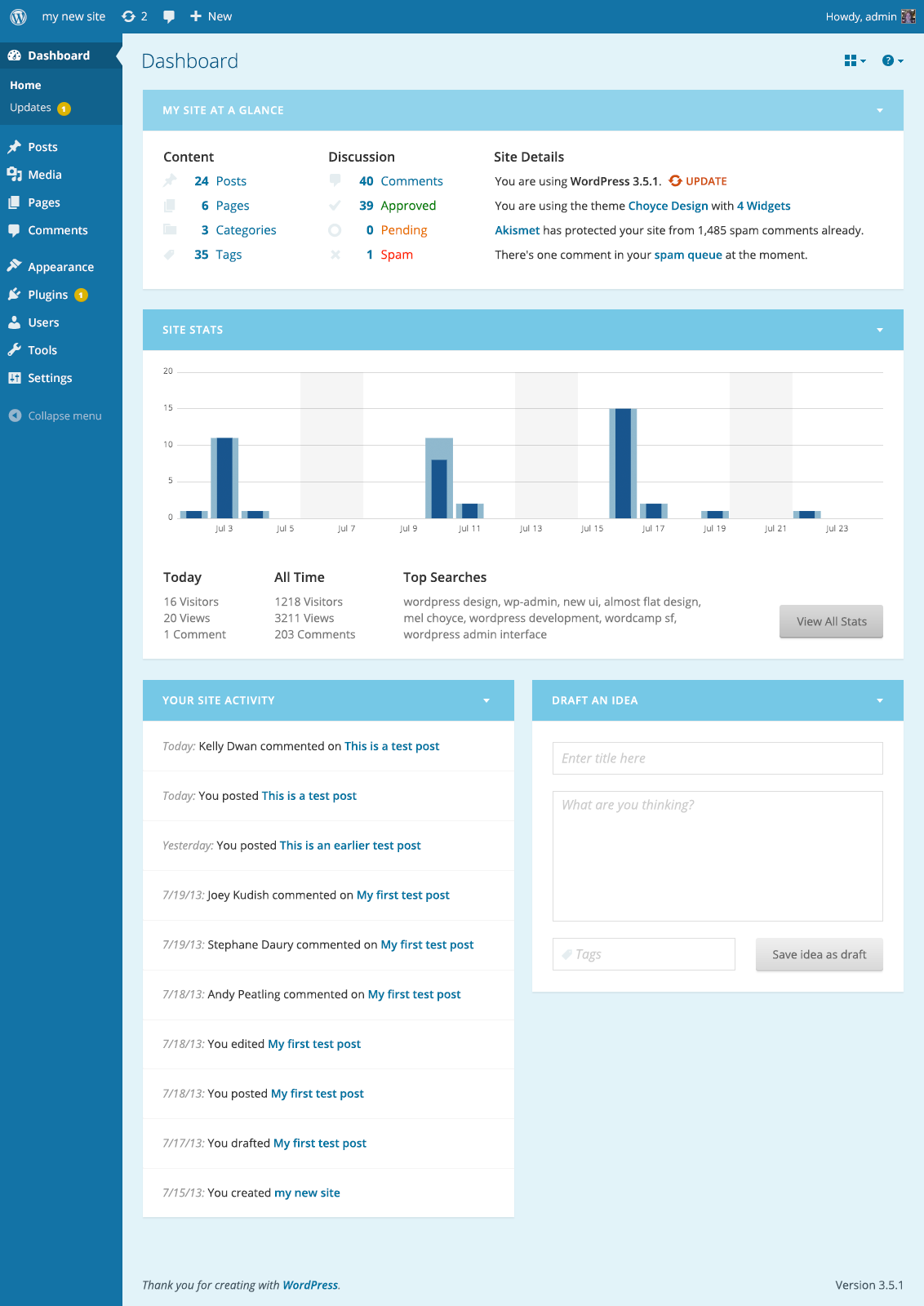 Add New Post
How can we improve and update the posting experience in WordPress? This mockup takes the style established in the previous Dashboard mockups and merges it with joen's post formats concepts. In this concept, content blocks can be dragged, dropped, and reordered inside the post editor.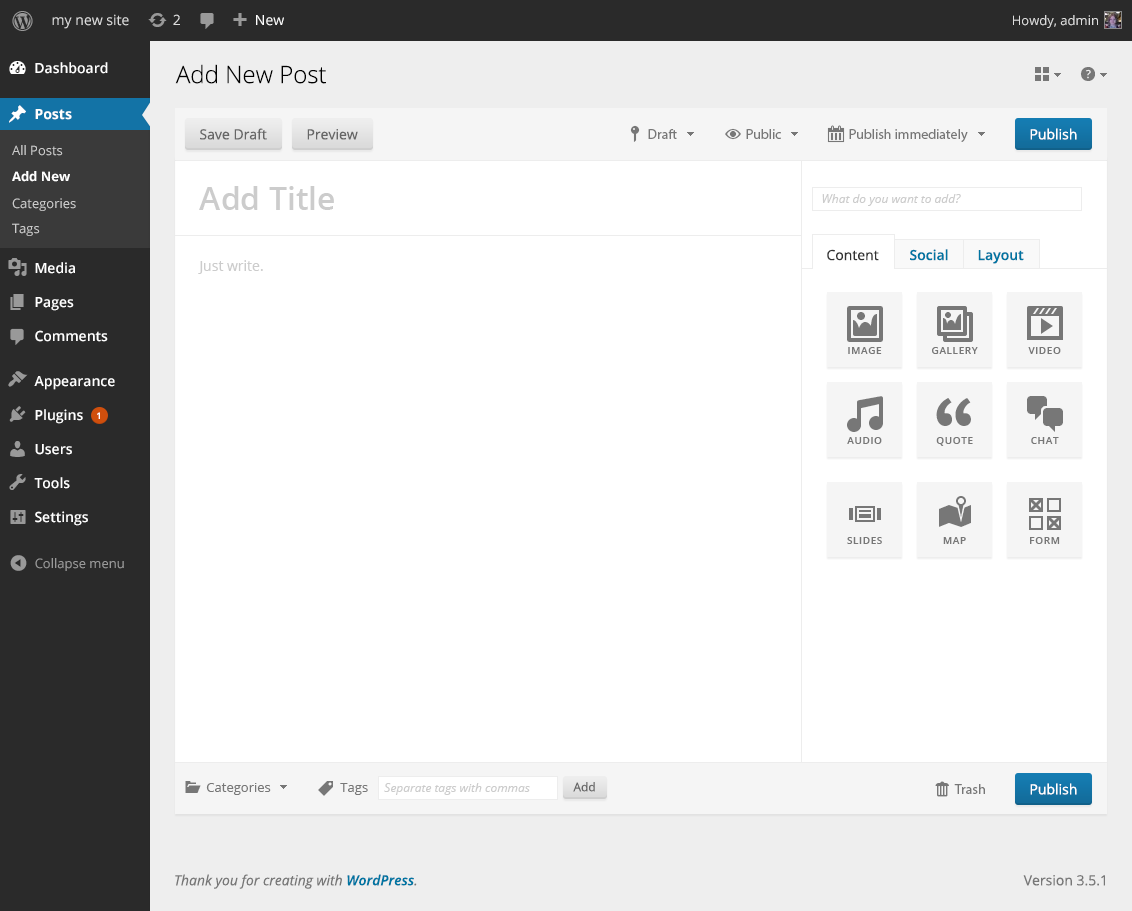 This alternate concept explores adding content blocks inline.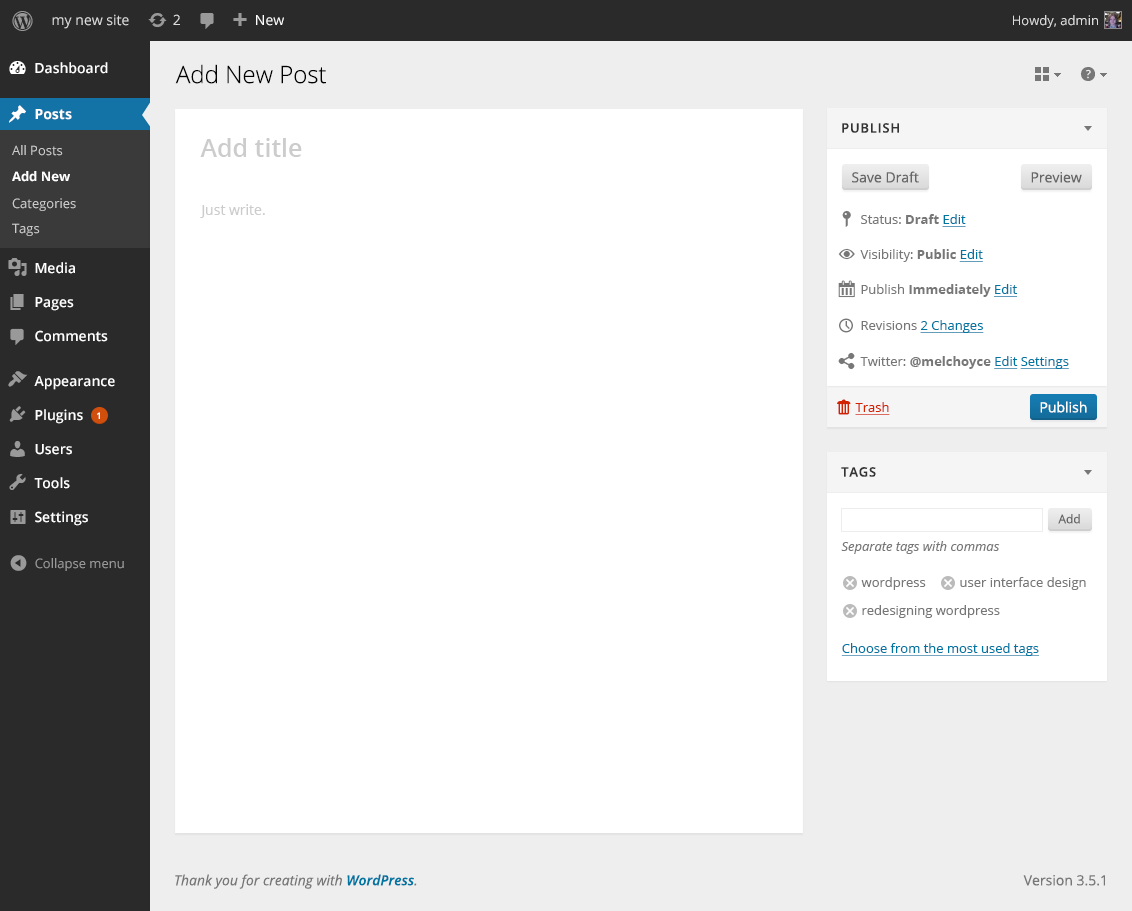 When you select text, a formatting box comes up. This allows for quicker and easier text formatting.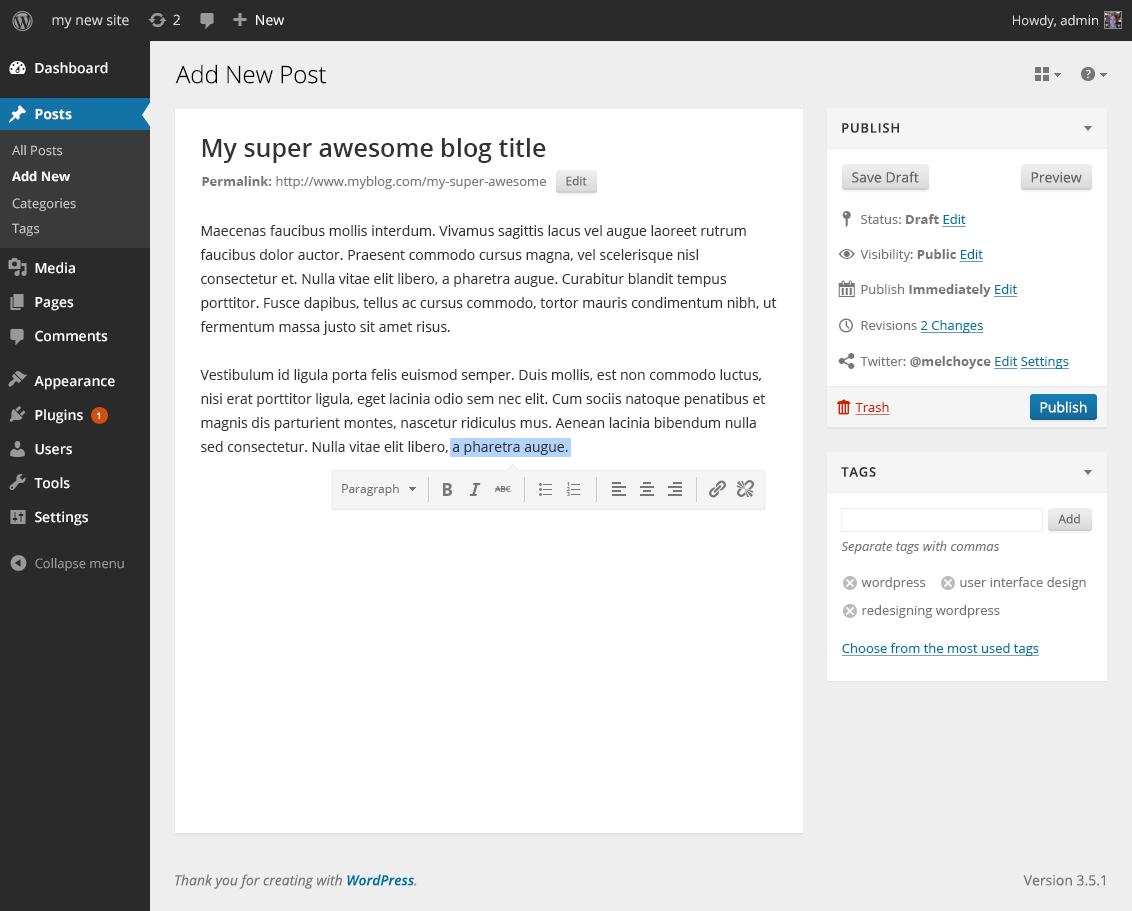 While you're not typing and your cursor rests inside the post editor, a prompt to add a content block appears.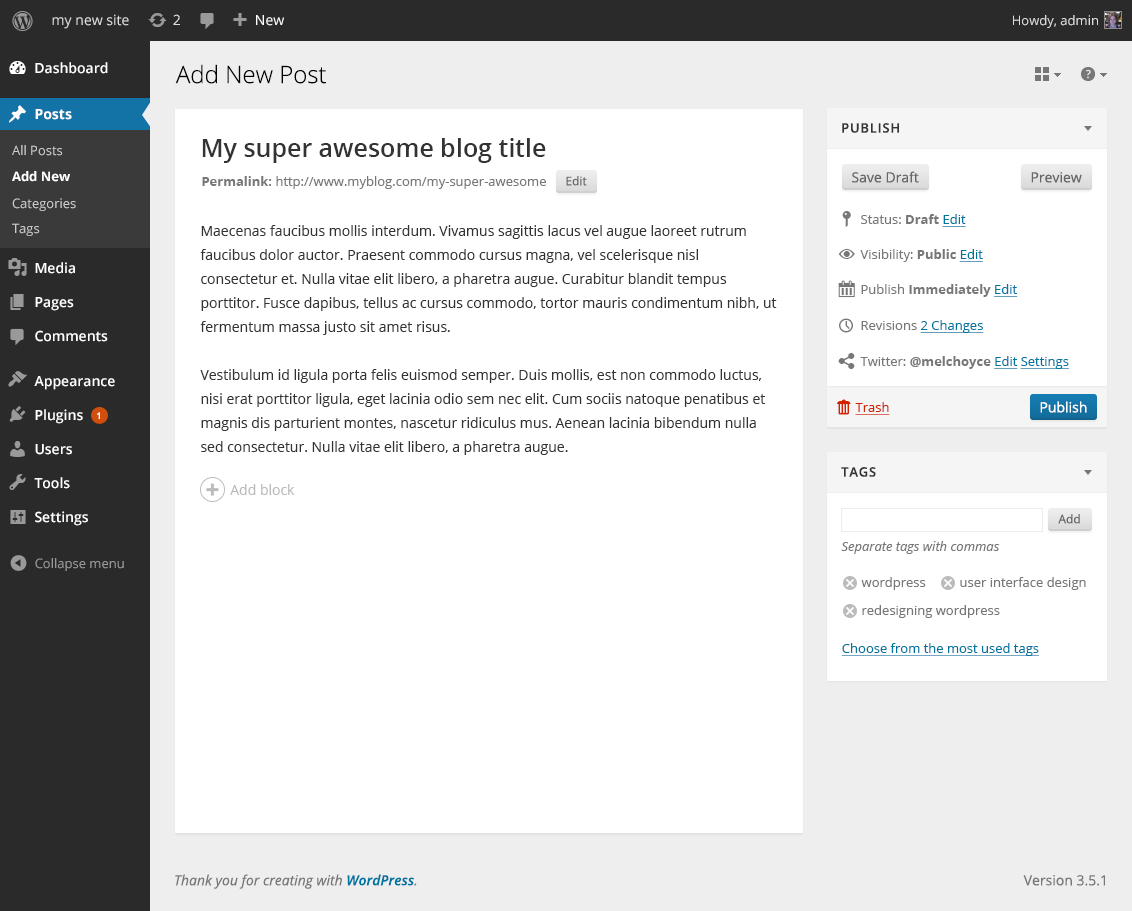 When you click "add block", a popup appears with a list of different content types you can add to your site. These content types range from media, to social content (like tweets), to markup.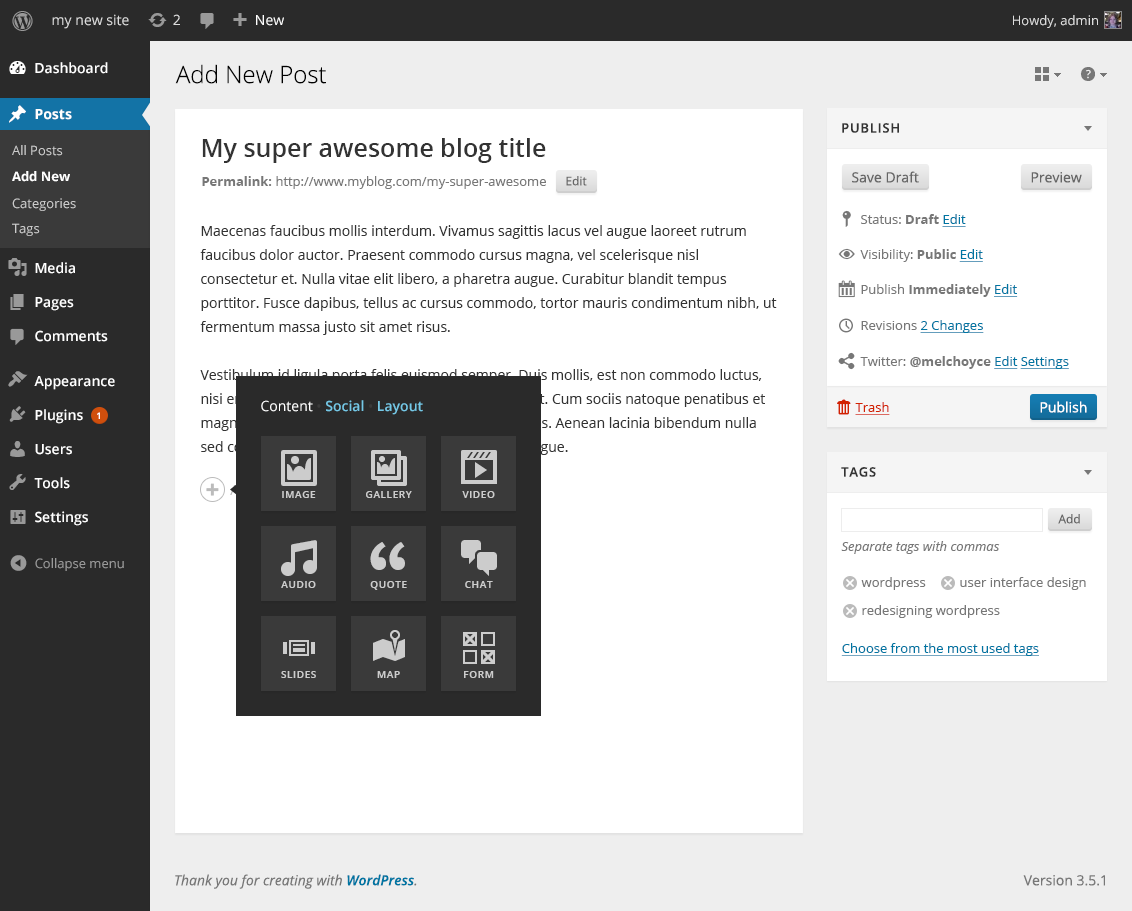 When you select a content block, it drops it into your post editor. You can drag and drop to reorder based on where in your post you want it to appear.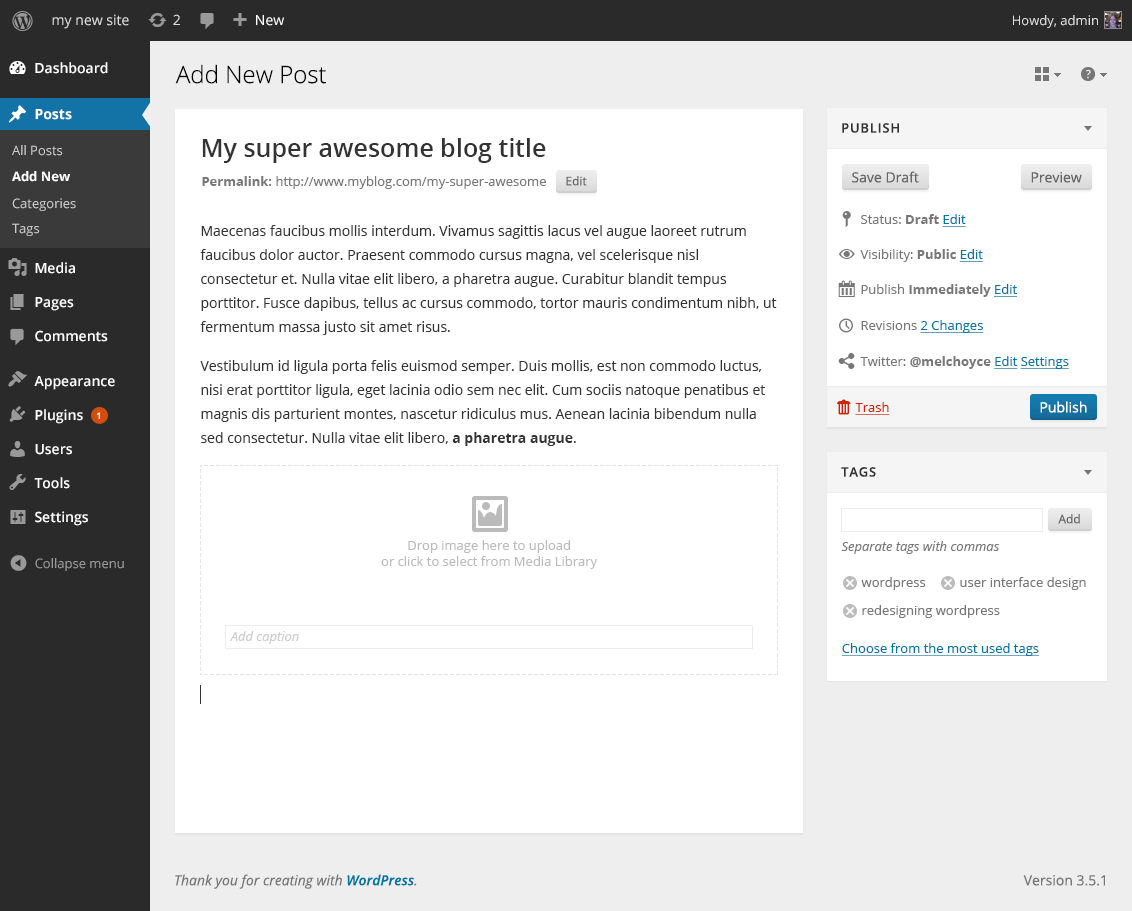 Each content type has different options you can apply to control its appearance. With images, you have the option of changing its size and alignment.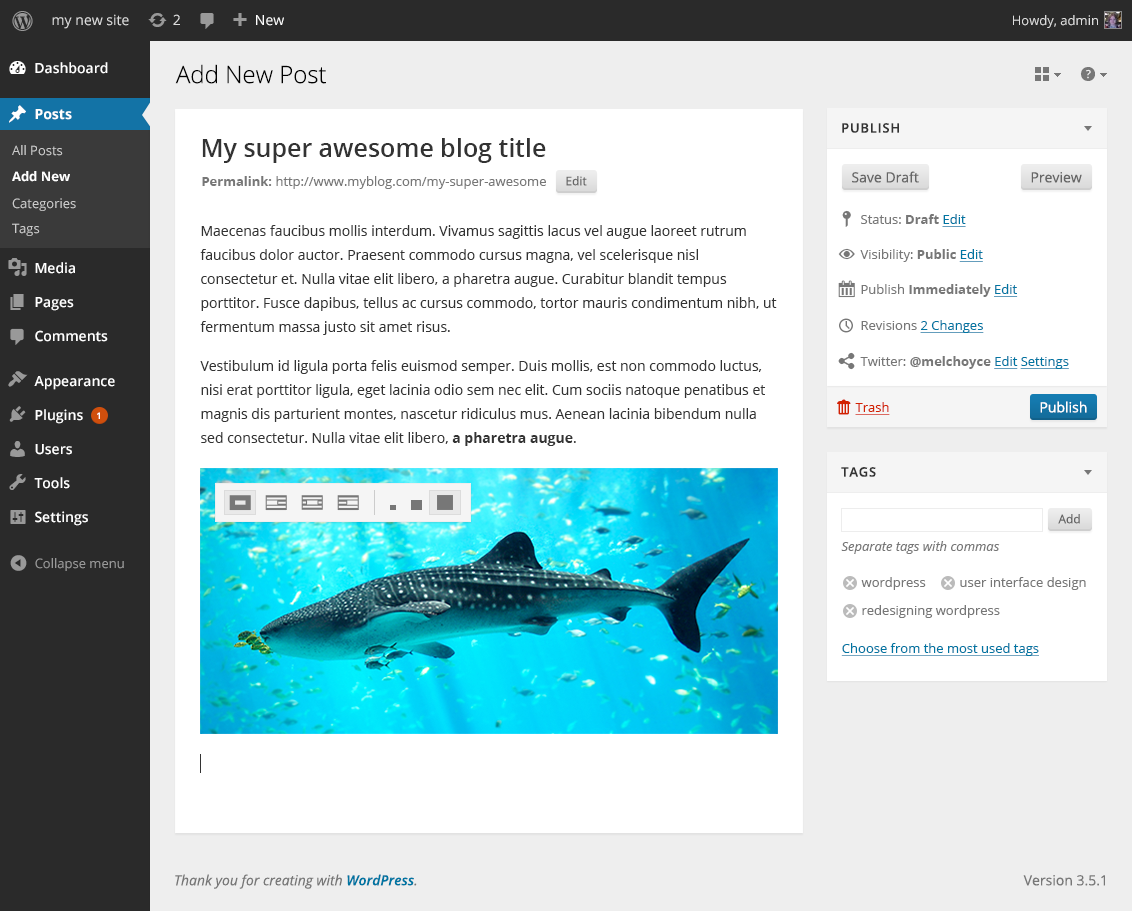 Revisions
The goal of this exploration is to make revisions feel much more organic. Looking at changes and comparing revisions should look and feel like composing a post.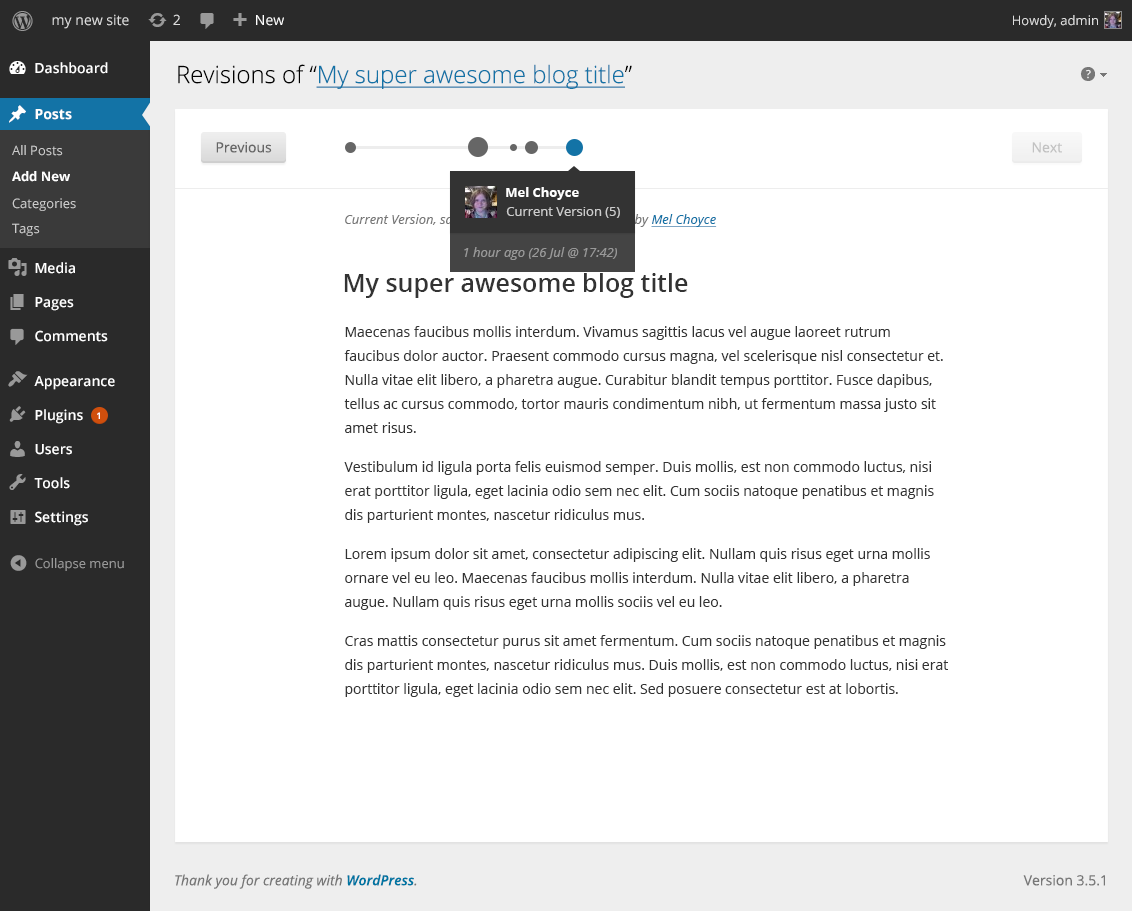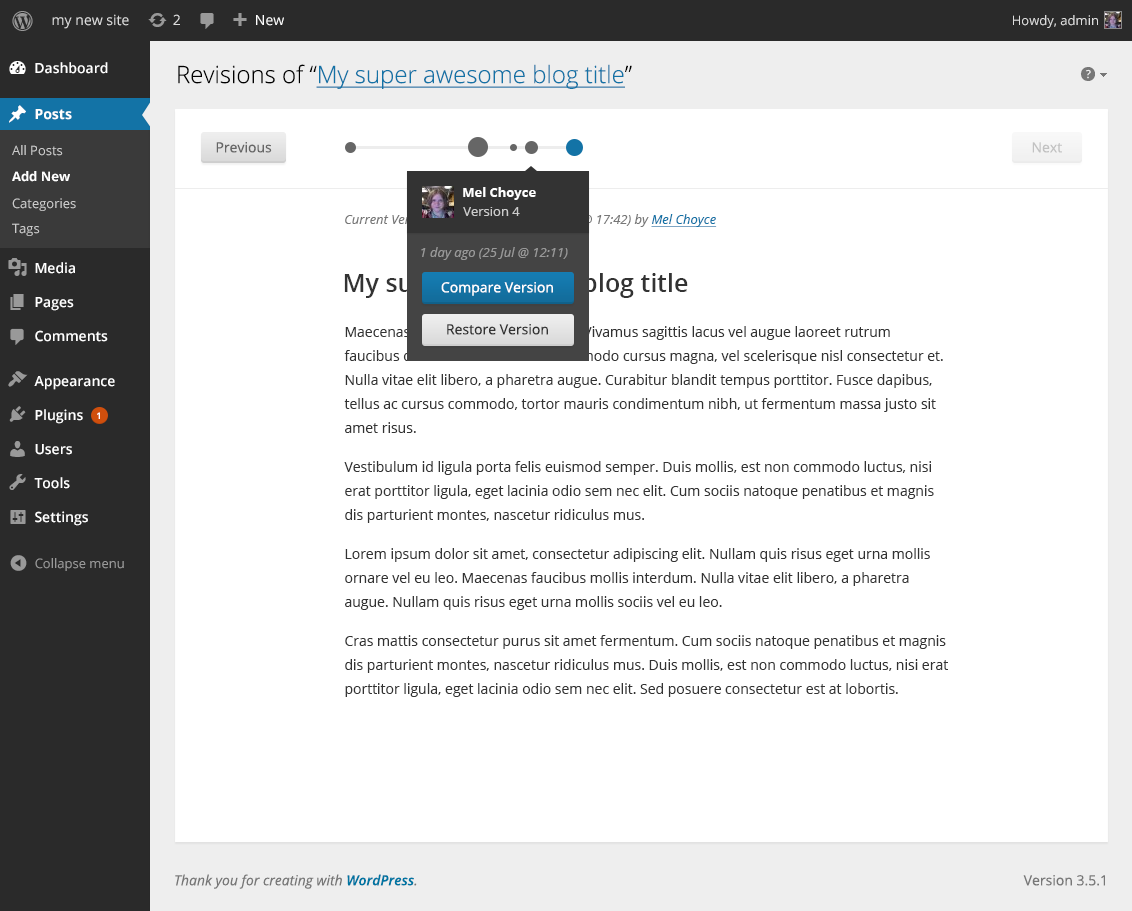 Instead of "diffs", this concept shows all revisions inline. This hopefully helps revisions become more human-readable and easier to use.